Digital Advertising Channels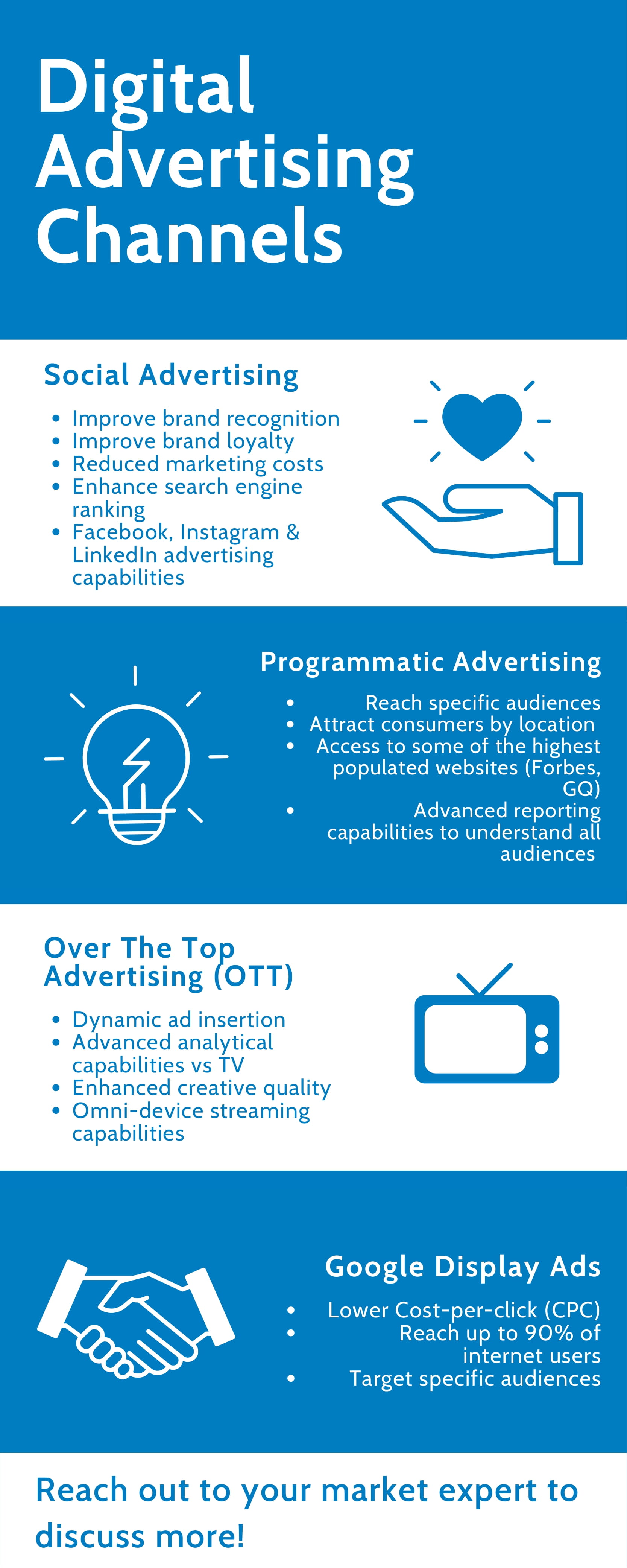 Related Articles

Digital Advertising Guide (Programmatic Rate Card)

Campaign expectations vary between many different factors such as: Population of desired region(s), budget, target demographic and overall targeting specifications. The more narrow the target audience, the higher the CPM, the lower the Impressions ...

Facebook/Instagram Advertising

Facebook Advertising - Requirements

SoCast Ads Sales Materials

Learn More: SoCast Ads Sales/Tech Brief Sheets Digital Advertising Channels

SoCast Ad Extension- Political Advertising Requirements (USA)

This article is for clients who want to run political advertisements in the United States of America. Please contact your account manager to find out the rules and regulations for political campaigns in other countries. Please check to ensure all ...

SoCast AdServer: Getting Started

This Article Is For: Sales Representatives All users with 'Advertising Permissions' Requirements: Must have already purchased SoCast AdServer. If you are interested in purchasing the SoCast AdServer, please contact your SoCast Account Manager. After ...