This Article Is For:
Users who have been given permission to

manage Mobile App Settings

Requirements:
Station/brand have already purchased the SoCast Mobile App package
Have been given the above listed permissions by your SoCast Account Manager.

Features:
Splash Pages appear instantly when the app is opened

Can be changed often

Guarantees that the listener will see it.

Splash ads work best in conjunction with other sponsored content such as: contests, events, shows, special guests etc

Tips:
We recommend setting your Splash Page for around 6 seconds, and no longer than 10 seconds. Otherwise your users will assume the app is not loading and abandon it.
Make sure your Splash Page is updated frequently
The Splash Page doesn't last very long. So no need to put long text on it. Your users won't have the time to read it.

Anticipate how it will look on devices. It displays in portrait view on devices, so it should not be designed horizontally.

Make sure to use an image that is easy to understand and easy to read

Can be used to sell sponsorships of entire app

Can be sold by duration (ex. one month)

Due to growing fragmentation in device screen resolutions and aspect ratios so there is currently no single dimension that will work for all or most devices.
Step-by-step guide
Scroll down to the 'Splash Page' section, and upload an image with the following recommended dimensions:


Image Size Recommended Dimensions : 1665px by 2960px (16:9)

Format : JPG, PNG

Aspect Ratio : 18:9, 16:9, or 4:3 for best display on your targeted device(s)


Splash Page Duration : Set the duration for how long your splash ad is displayed ( must be in seconds )
Note : The Splash Screen image will scale to fit the device screen size.

Example On A Mobile Device: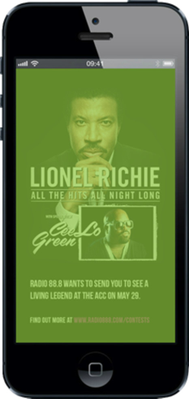 Save
Sa