This Article Is For:
Users who have been given permission to

manage Mobile App Settings

This is applicable to: Single Tenant App & Multi-Tenant App

Requirements:
Station/brand have already purchased the SoCast Mobile App package
Have been given the above listed permissions by your SoCast Account Manager.
Must have admin access to your company's iTunes account
Once you have your store listing details complete, and your icon and screenshots uploaded, you're ready to upload your app to the store! Click Save, then click Submit.
On the next page, you will see the following page - ensure that you've answered the questions in the following way before you hit the Submit button again at the top of the screen: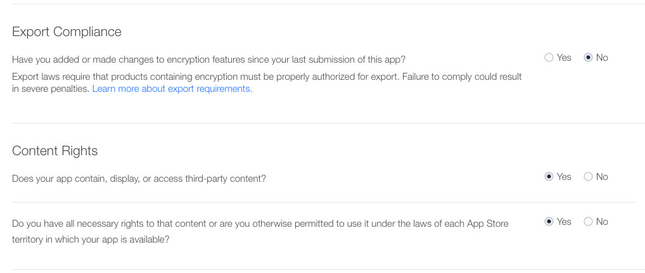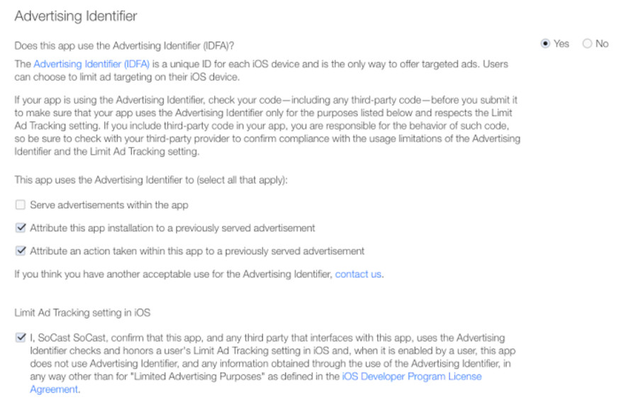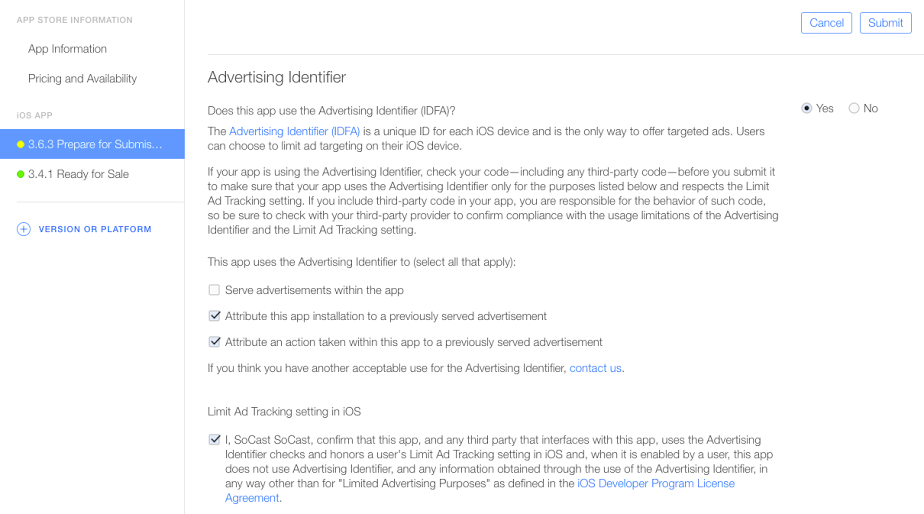 Save
Save