How Do I Ensure Images Are Validating On Google News?

Who is this for? For any account that is experiencing issues with images no validating properly within Google News. This could mean an incorrect image is displaying on the post.

Google requires all featured images to be at least 1200 px wide. When the wrong image size is used, Google will choose the highest resolution image available, which often is the host's image.

See the Google documentation:
Learn About Article Schema Markup | Google Search Central | Documentation | Google Developers

1. In order to make this easier, SoCast has including a cropping tool directly in the blog editor. The user can click on the "Crop Thumbnails" button from the Featured Media section in each blog post:

2. From there, make sure to save a crop for the Facebook Image Share. This is 1200 px wide and will be used by Google. If the image is too small, it will automatically resize it to 1200 px wide.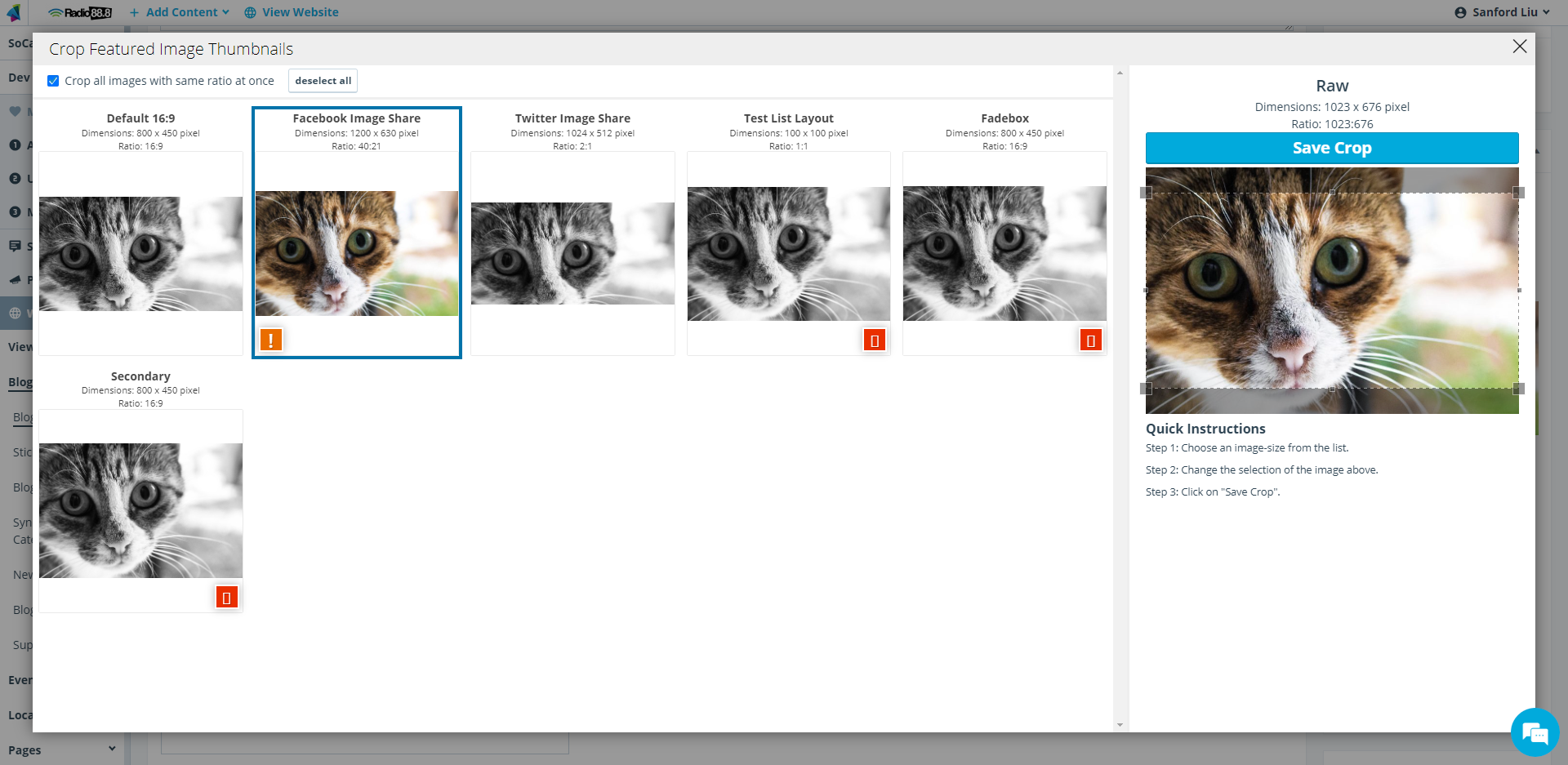 Related Articles

Blogs & News: Frequently Asked Questions

This Article Is For: All users who have access to: Blogs & Blog Categories This is applicable to: All themes Below are some commonly asked questions regarding the Blogs & News section. Where Do I Find My Blog Category's RSS Feed? Go to: Website ...

News Aggregation

This Article Is For: Users who have 'Blog & News' Permissions This is applicable to: All Themes The News Aggregation settings allow you to configure Google News, Flipboard and more. Google News: Google News helps users stay up-to-date on the news ...

Blogs & News: Inspiration & Ideas

This Article Is For: All users who have 'Blog' permissions This is applicable to all SoCast Themes Below are some tips and tools to help inspire your blogs Micro-Blog Trending Content : Micro-blogging is a portable form of content; it's shareable, ...

Blogs

In this section you will find all Knowledge Base articles related to Blogs (i.e creating, editing, news aggregation, blog settings) As well as, best practices, tips and inspiration. Blog Posts Blog Categories Editing & Deleting A Blog Category How Do ...

Blog & News List Element

This Article Is For: All users who have access to one/all of the following: pages, blogs, contests, and sidebars This is applicable to: All themes These are the instructions for filling out the 'Blog & News List' element. Once this element is added ...