Why do my app splash screen images get resized in the media library?
When you upload an image, the media library will scale it down to be optimized for web use. However, our system retains the original image, which is linked from the attachment details. If you click on this original image, you will see the image size is correct. This original image is what we use in our mobile app.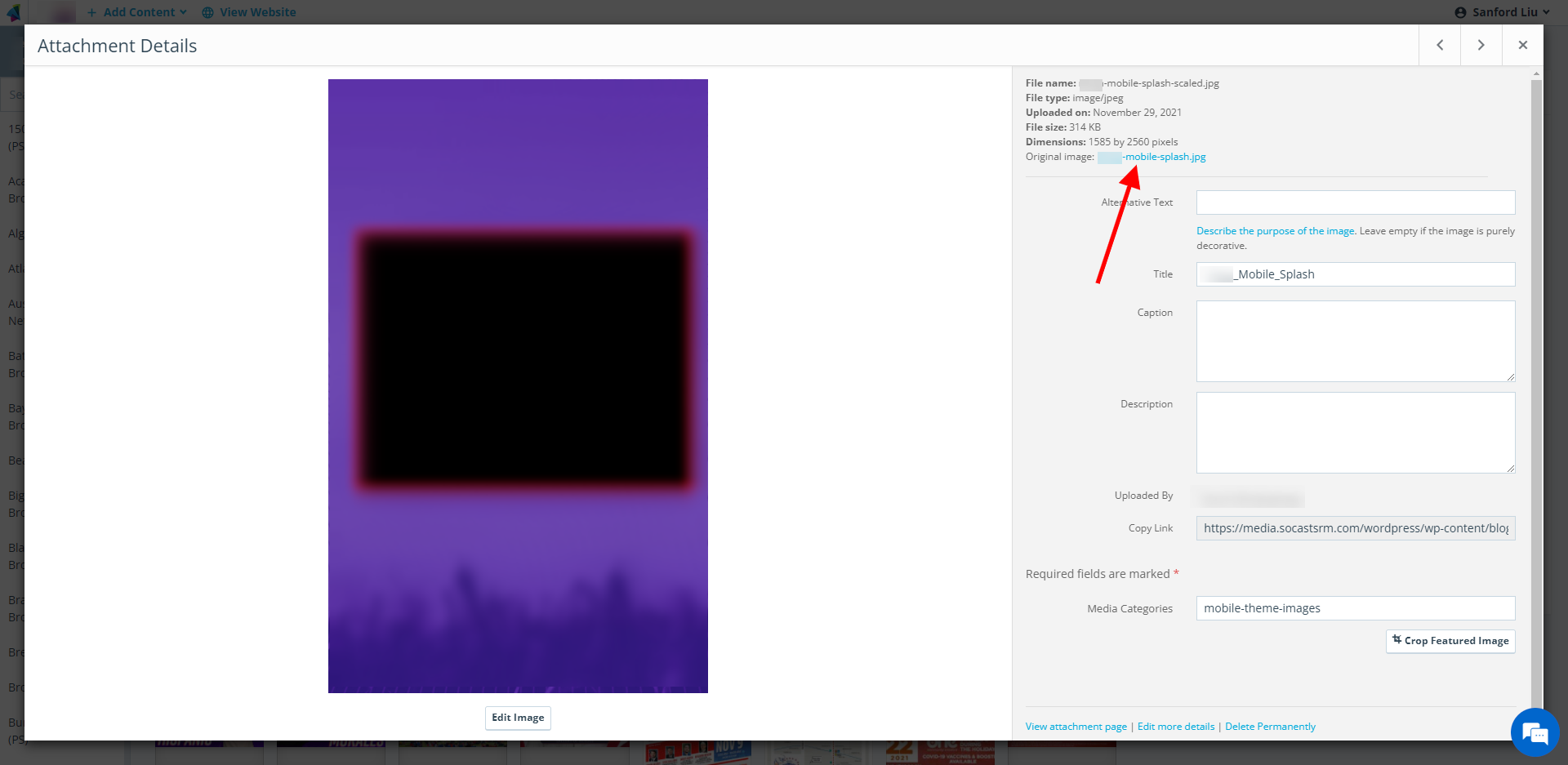 Related Articles

Mobile Responsive Notes & Best Practices

This Article Is For: All users Is applicable to: all themes NEEDS RELINKING When a website is responsive , the layout and/or content responds (or, adapts) based on the size of the screen it's presented on. A responsive website automatically changes ...

How Do I Start To Build My Website? A Step By Step Guide

This Article Is For: SoCast Account Admins, Content Editors, Promotions Staff This is applicable to: All Themes Quick Reads: Redesigning Your Station's Website? Here's 4 Things To Consider With your theme chosen, you're ready to start creating ...

SoCast Client Preparation List

Name Description ACCOUNT SET-UP Account Names Full names of the radio stations, regions or networks Company Administrator Names and Emails of users responsible for administering accounts Network Admin Contact Name and email of first point of contact ...

Requesting A Station Rebrand With Socast

This Article Is For: Existing clients who already have launched websites and/or mobile apps with SoCast, that would like to re-brand. This request must be sent to the support desk at support@socastdigital.com in advance, and come from a Company ...

How Do I Update My Browser?

This Article Is For: All Users This is applicable to: All Themes Keeping your Internet browser up-to-date is important for both security and ensuring that web pages load properly. We also recommend that you update any plug-ins, extensions, or other ...