Where do I find the zip code in MailChimp?
SoCast saves the zip code into the Address field. To see this field, click on the "Edit" button in the "Profile Information" and scroll down to "Postal/Zip". This should be the default location for the zip code that is used by MailChimp's geo-targeting service.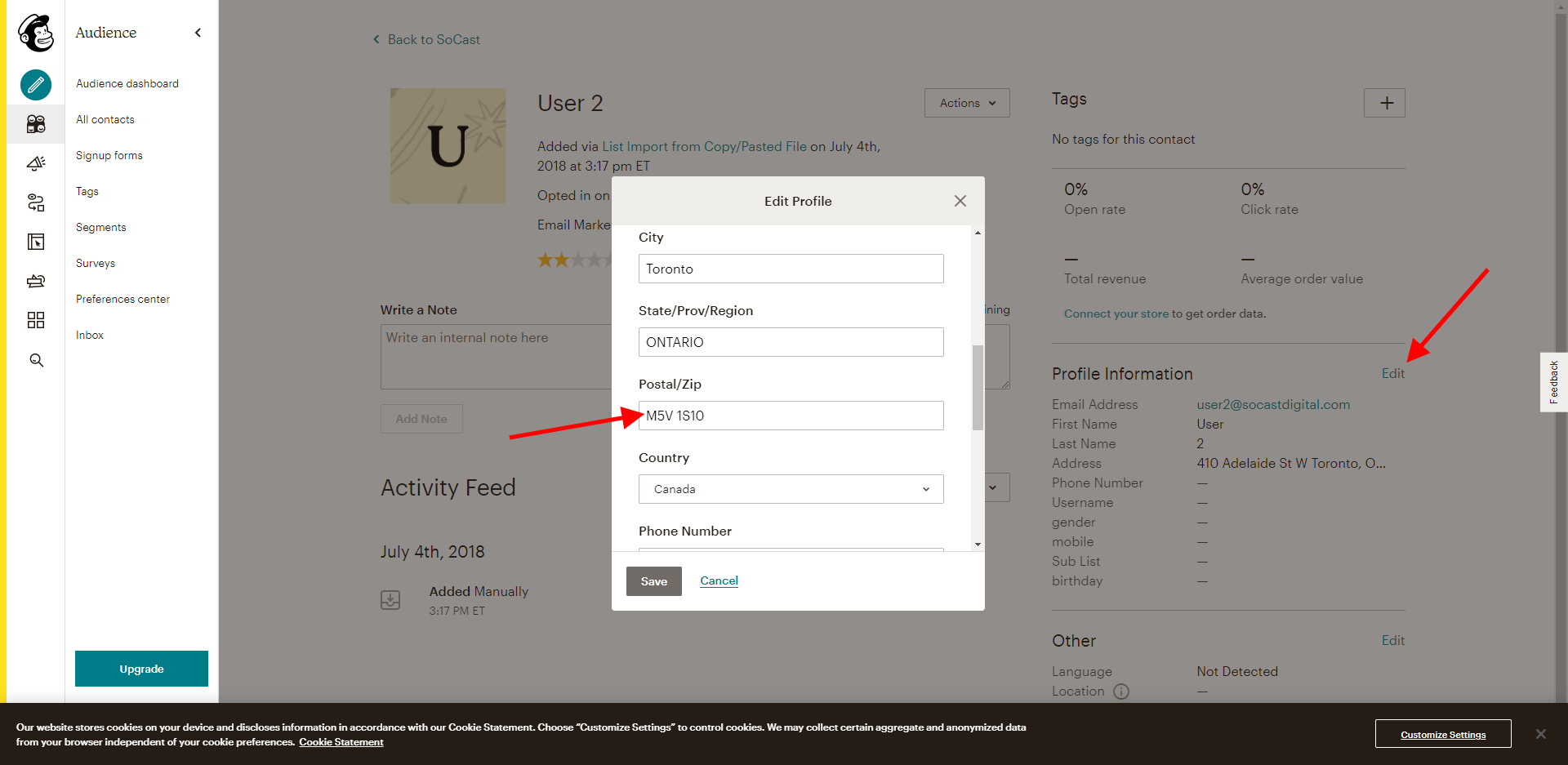 Related Articles

Importing your Member / Listener Club Database

As part of setting up your website, SoCast will arrange to import your existing Member / Listener Club Database. Please coordinate this process with your designated SoCast contact. As they contain personal information, we ask that all files are ...

How do I embed video into my blogs or pages?

You can embed videos into any blog or page. We support a large range of video services using two methods: Oembed Wordpress makes it easy to embed videos for services that support oembed. This requires copying and pasting the link of the video into ...

SoCast Client Preparation List

Name Description ACCOUNT SET-UP Account Names Full names of the radio stations, regions or networks Company Administrator Names and Emails of users responsible for administering accounts Network Admin Contact Name and email of first point of contact ...

Custom Google Analytics Blog Category Report

This Article Is For: Advanced users/company admins Website Settings Permission is needed These instructions assume you've already created a Google Analytics account for your website. If you haven't done this yet, go here: ...

How Do I Update My Browser?

This Article Is For: All Users This is applicable to: All Themes Keeping your Internet browser up-to-date is important for both security and ensuring that web pages load properly. We also recommend that you update any plug-ins, extensions, or other ...